Years Of Combined Experience
Monthly Streams Of Songs We Mastered
Masters Trusted By The World's Top Labels.


Getting mastered has never been easier.
Senior Mastering Engineer
With over 15 years of professional audio mastering experience, Seth's work spans thousands of releases, including Billboard and iTunes #1 records. Sporting a world-class hybrid mastering setup, Seth has established himself as a leading engineer dedicated to delivering exceptional masters and passing on his expertise to guide the next generation.
Seth can be reached at seth@omniaud.io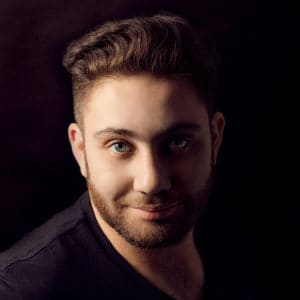 It's easy to hear why artists, producers, and labels alike all trust Mo with their music. With Mo's dedication both to the music and those creating it, Mo has built a reputation as a consistently reliable mastering engineer. With roots beginning in EDM production, Mo apprenticed under senior engineer Seth Munson before establishing an acclaimed freelance career, and eventually forming omniaud.io with Seth and Nathan Crumrine.
Mo can be reached at mo@omniaud.io